The Australian Government is now operating in accordance with the Caretaker Conventions pending the outcome of the 2022 federal election.
Federal Election - 21 May 2022 - In-Person and Postal Voting
The next federal election will be held on 21 May 2022. If you are still in Australia, you can pre-poll vote from 9 May 2022.
The deadline to enrol as an overseas voter in the 2022 federal election has now passed. If you have already enrolled, you can request a postal vote until 18 May 2022.
The AEC recommends overseas voters cast a postal vote in this election. If you plan to be overseas at the time of the election, make sure you check your enrolment and request a postal vote as soon as possible on the AEC website.
Completed postal votes should be sent as quickly as possible back to the AEC in Australia to ensure they are received by the AEC in time to be counted. Alternatively, postal votes can be couriered or dropped-off to the Australian High Commission in Accra, 2 Second Rangoon Close, Cantonments, no later than 5pm, 20 May 2022 for onforwarding to the AEC by diplomatic mail.
If you cannot participate by postal vote, in-person voting will be available at the Australian High Commission from 11 May 2022 to 20 May 2022 from 8am to 4pm. Please note we will be open for limited hours on Saturday 14 May 2022 (10am - 2pm) and closed on Sunday 15 May 2022.
The Australian High Commission voting centre will not be open on election day.
In-person voting will not be available in Burkina Faso, Côte d'Ivoire, Guinea, Liberia, Mali, Senegal, Sierra Leone, and Togo.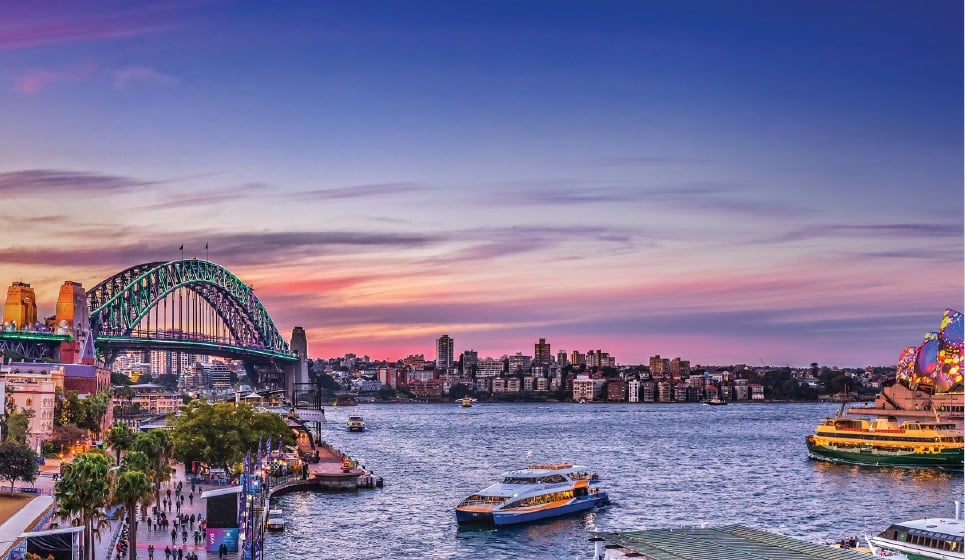 ** COVID-19 Update **
Australia has also strengthened entry restrictions that may apply to you or your family. Check latest advice at @smartraveller on Twitter or https://www.smartraveller.gov.au/destinations/africa/ghana or smartraveller.gov.au and Department of Home Affairs https://www.homeaffairs.gov.au/news-media/current-alerts/novel-coronavirus
Commercial flights from West Africa have recommenced, check the airlines for details and note transit requirements.
There are still cases of COVID-19 in Ghana and West Africa so you should limit your movements outside of your home or hotel to reduce the risk of becoming infected.
Health facilities are extremely limited in the region.
With restrictions on borders and movements, the Australian High Commission is limited in the consular assistance it can offer at this time.
For those travellers who are not citizens or permanent residents, please check the Department of Home Affairs website for details of what you will need to do to enter Australia.
When you return home to Australia, you may be subject to 14 days quarantine at the port of entry.

Please continue to follow us for updates on Twitter at @AusAmbGH and @Smartraveller and on Facebook at (https://www.facebook.com/pg/AustralianHighCommissionGhana).
Welcome to the Australian High Commission, Ghana
Welcome to the website of the Australian High Commission in Accra, Ghana.
The Australian High Commission is accredited to nine countries in West Africa. This includes 120 million people in Ghana, Burkina Faso, Côte d'Ivoire, Guinea, Liberia, Mali, Senegal, Sierra Leone and Togo.
Australia's relationship with Ghana is long and strong; we were one of the first countries in the world to recognise Ghana's independence in 1957. Indeed, Australia's High Commission was among the very early missions to be established in independent and democratic sub-Saharan Africa.
The role of the High Commission is to advance Australia's political, economic and other interests in all of these countries, and to work with partner governments on issues of common interest, including human rights, gender equality, development, trade and investment, peace and security.
We strongly urge Australian citizens and permanent residents in Ghana and our countries of accreditation, to subscribe to travel advice updates through www.smartraveller.gov.au.
Follow us on Twitter and Facebook to keep up to date with High Commission events and activities. Note, we do not respond to visa enquiries on social media.
IMPORTANT NOTICE: Visa enquiries
The High Commission is unable to provide responses to visa enquiries through Facebook or Twitter. Please use the appropriate contact channel depending on whether or not you have already applied for your visa, listed under: Immigration and Visa Enquiries
Please do not provide your personal information via social media channels.
Please allow sufficient time in advance of travel to lodge visa applications.
Please note information about visa processing times can be found at this link: global visa and citizenship processing times.
IMPORTANT NOTICE: COVID-19
Ghana's borders are now open. Australia has also reopened its international borders. Visit www.homeaffairs.gov.au/covid19 for details about entry requirements.