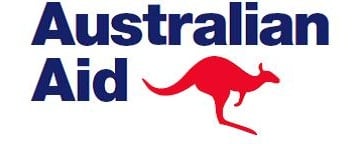 Through the Australian Government's aid program, Australia is creating productive and beneficial partnerships to address development challenges in West and Central Africa.
Australian Aid is making a practical contribution to Africa where Australia has expertise and experience to share – particularly in food security and mining governance.
The online application process for the Australian High Commission in Ghana's Direct Aid Program for 2017-18 is now closed.
The next round will open in August or September of 2018.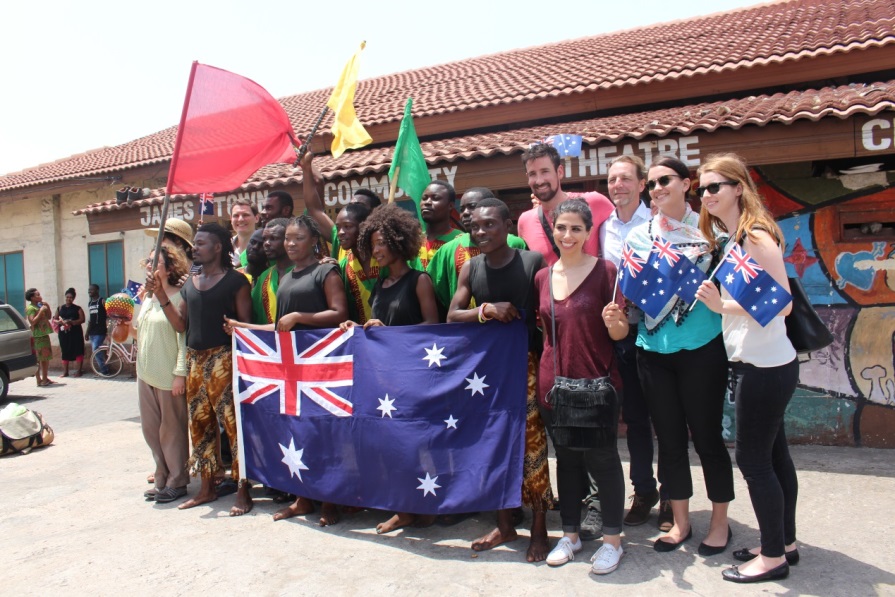 Direct Aid Program Regional Workshop - visit of Jamestown Community Theatre Centre, 2016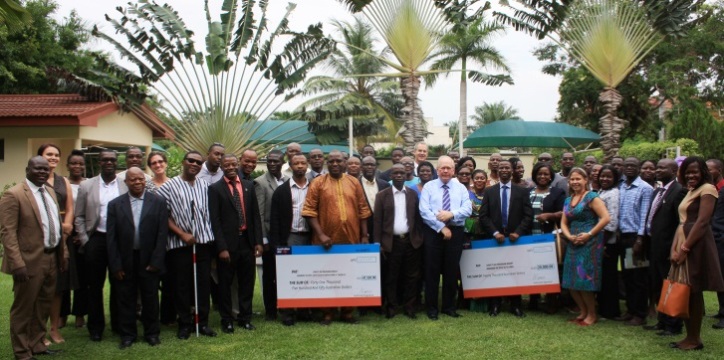 Direct Aid Program 2016 showcase - Celebrating Stronger Communities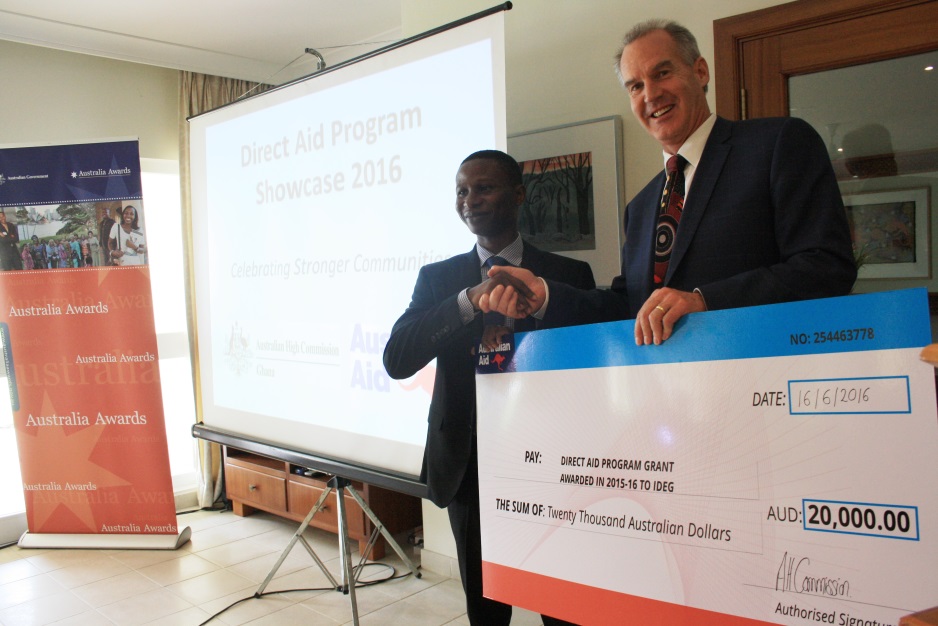 Ghanaian NGO Institute for Democratic Governance awarded A$20,000 for DAP 2015-2016 activities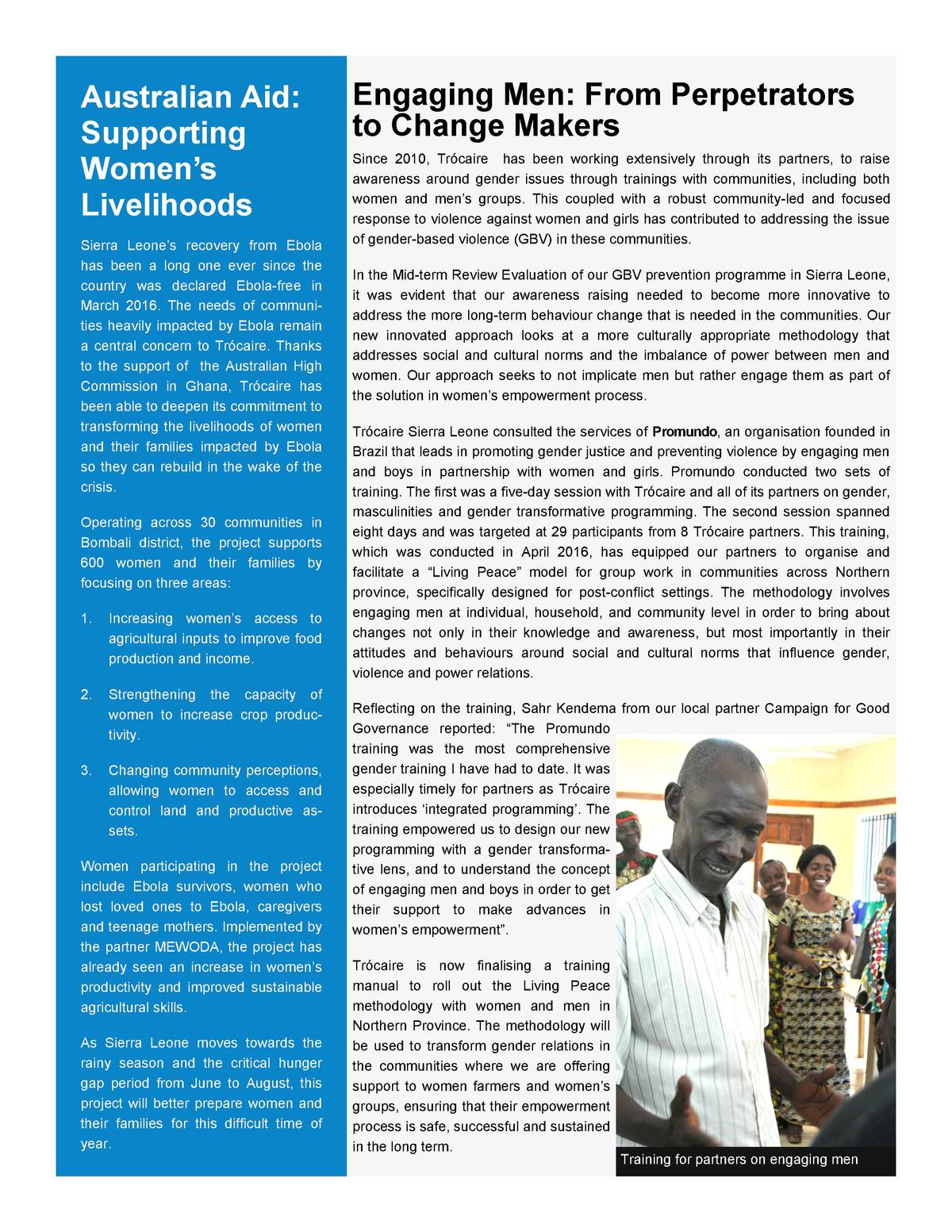 Australia Awards Scholarships
Australia Awards Scholarships are a major initiative from the Australian government meant to:
build human capacity,
support learning,
and improve leadership skills
Through these Australia Awards Scholarships, long term Awards and short term Fellowships are offered each year to eligible African professionals from government and civil society organisations. Applications open in September each year. Read more about the Australia Awards Scholarships here.
Further information
Read more about the Australian aid program in the region here.

Mining and Development
Australian-supported Mining Governance Dialogue Series Report
The Australian High Commission supported a series of Mining Governance Dialogues to discuss key issues in the mining sector. The dialogues brought together key stakeholders from government, civil society, private sector, and communities affected by mining to seek innovative solutions to challenges in the sector. The dialogue papers and key conclusions have been compiled into "The Public-Private Sector Dialogue on Mining Governance in Ghana Series" attached, as a resource to continue the dialogue and implement solutions.
Ghana and Australia partner to Enhance Minerals Sector Administration in Ghana
Ghana and Australia signed an Exchange of Letters on 18 June 2015 , to signal the beginning of a two-year partnership to enhance the management of minerals rights in Ghana. The two-year technical assistance project, funded by the Australian Government, is expected to improve the effectiveness, accountability and compliance of the management of mining licenses and royalties in Ghana. Read more here